Running a self-catering holiday cottage business
Thousands of people in the UK and abroad run self-catering holiday cottages. For some it's an attempt to provide additional income from a cottage they have inherited, or an attempt to keep a family home and make it pay for itself, for others it's very much a full-time business, especially if a number of cottages is involved.
The job of running a self-catering cottage can be divided into the following sub tasks:
Specialist publications in print and on the web
There is also a wide range of specialist areas that are worth considering depending on the location of your cottage, e.g. fishing holidays, bird watching holidays, activity holidays, or on its facilities, e.g. cottages with facilities for the disabled.
List of specialist publications to be added soon
Overview of advertising media
Newspapers:
Advertisements placed in newspapers tend to be very expensive, limited in size unless you're prepared to spend a fortune, are viewed for one day only unless you purchase a series of ads. Although they allow the display of your web address, cost generally prohibits the inclusion of an image and as the saying states:: 'a picture is worth a thousand words' – something you won't benefit from. The adverts are usually arranged in country and county order.
Cottage owners used to advertise in the Saturday and Sunday papers, or local paper, in the belief that people have more time to read the papers at weekends. We know from our stats on the web that Saturday is the day when fewest people look for accommodation - it tends to be the day when people go shopping and do other things.
Local/
county

Some
times

Some
times

3 months
– 1 year

Cottage Brochures
& Agencies

Around 20%-23% of your takings
Internet Advertising
The Internet offers the advantage of being available 24/7. Your advert can contain more information, several photographs and a link to your own website if you have one. Coverage is theoretically global and only limited by the users own language. A different difficulty presents itself on the web in that your advert is competing with thousands of others in various web sites and the way that people search for cottages is much more flexible than just searching by country and county.
There are so many different ways to advertise on the Internet, for example shooting a video of your holiday cottage and uploading it free to Youtube.com.
Specialist Publications
Specialist Publications can help in bringing the type of people you would like to target to your cottage. Their circulation may be small but it is specific and people may just take the time to thoroughly read such a publication from cover to cover (if in printed form), because they have informative articles and they may even be collectable. We would suggest that any advertisements placed in such publications carry a link to your own website where you can display your property well, provide a tour of the interior and perhaps expand on the specialist or regional interest.
DIY Marketing and Promotion
People who manage their own advertising and bookings will tell you that they spend a considerable amount of time in front of a computer promoting their cottages.
There are the questions of where to advertise, advertising budget available, methods of promoting their cottage such as own web site, email marketing and so on.
Our recommendations:
Advertise everywhere you can for free
Advertise on portals that provide links to your own website
If you have your own website which a lot of DIY marketers do, add articles, join mailing lists; anywhere that provides a free link. Do read up about links, because the descriptive text and content matching are all important.
Submission to Search Engines
Golden Rules:
Ignore any company which charges a fee to submit your website to a large number of Search Engines and directories. The larger search engines will visit your site and index it as long as a link to it exists somewhere on the web. You can also manually submit your website for indexing if you wish.
The main search engines are: Google, Yahoo, MSN and Windows Live, other search engines are used by fewer people and therefore produce much lower results.
A complete list of search engines has been catalogued by Search Engine Colossus – use it to find relevant directories and search engines to add your site to.
2. Most search engines publish guidelines or their rules to help you obtain the best results for your site. Read them, starting with Google, the main provider of visits to your site.
..... continued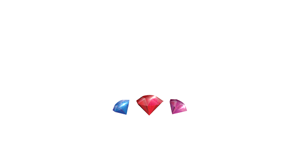 Cottage Gems features luxury holiday cottages, stylish lodges, 5 star retreats and country houses.

XE Website Solutions Ltd
01245 425 718
[email protected]
Registered Address:
17 Fennfields Road
South Woodham Ferrers
Essex
copyright © selfcateringcountrycottagesonline.co.uk