Best Websites for Cottage Advertising
You may be wondering which are the best websites to list and advertise your holiday home on? There are a perplexing range of options out there and it's hard to know where to turn at times.
The best answer probably lies in what you are trying to achieve. If you are looking to take bookings direct then one of the advertising portals could be a good option for you whereas if you are looking for a company to take and manage bookings on your behalf then one of the big agencies such as Sykes Cottages or one of the local regional agencies should be able to help.
Listing Websites for Holiday Homes
There are a huge range of holiday home advertising websites out there. Some people believe that the most expensive options have to be the best whereas others prefer the cheaper end of the market where they can get their holiday home featured on the maximum number of websites possible. Some people prefer the large commercial websites whereas others prefer the smaller independently owner websites. Tourist Boards generally have their own websites which it's important for some to appear on too for that official stamp of approval.

Portals from Big Companies versus Cottage Portals from Smaller Companies
A number of the large cottage advertising websites are owned by big American companies which some love and other loathe whilst many of the independently run UK cottage websites such as Country Cottages Online, Independent Cottages and Cottage Guide are British companies. The large websites often have big funding behind them and some are believers that this is best whereas others prefer the personal touch that smaller companies can offer.
Expensive vs Cheap Listing Websites
Ask one person which website is best and they will tell you that the most expensive has got to be the best whereas if you ask someone else they will tell you that the best one is the cheapest. What is considered cheap and expensive can vary on your budget. Cheapest isn't always best and the most expensive isn't always the best either. Instead, it may be better to think about which website best suits your holiday house. All websites have their own corners of the market. When it comes to finding the best advertising, it can help to figure out where your niche market is and which website best fits in with your property.

There are some Free listing websites out there, but do bear in mind that all businesses have to make a profit and most aren't going to invest considerable time and resources to providing a free service and if a service is provided free that this may be for a limited time only.
Doing Your Research on the Best Cottage Listing Websites
Consider what type of holiday home you have. If you're interested in online marketing for your holiday cottage, doing your own searches can really help inform you as to the best place to list your property.

Before doing a search online remember to clear your cookies and history from your browser. Otherwise your results will be influenced by your previous browsing history. Once you've cleared your browser and history you can input search terms related to your property and see what comes up; the websites coming up on the first page of the search engine should all be considered as potential options. Every time you do a search you should clear your history and cookies to get fresh results each time which aren't influenced by the sites you've just found and visited.

Doing your homework can help you find the best cottage advertising website for you, which can be quite personal to you and your property.


Personal Recommendations on Holiday Home Listing Sites
Personal recommendations can be useful and are usually worth exploring. Do remember though that what works for someone else will not necessarily work for you but it may be worth trialling a website that has been recommended by someone you trust for a year (or shorter period if available) in the first instance to see if it works for you too.
You may need to be prepared to experiment when it comes to finding the best cottage advertising website. If you try one website and it doesn't give you the results you want, then it's probably worth trying out a different site to see if that works better for you (although having an overlap period in advertising can be helpful to ensure you don't end up without sufficient coverage). Costs of course though have to be considered. It's cheaper to try some sites out than others of course. Nowadays a number charge commission only when you get bookings, which can reduce your outlay charges.
Selfcateringcountrycottagesonline.co.uk is part of the Country Cottages Online family of websites, which are run by a UK family business.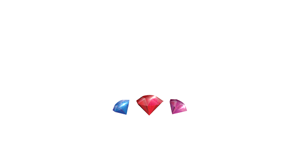 Cottage Gems features luxury holiday cottages, stylish lodges, 5 star retreats and country houses.

XE Website Solutions Ltd
01245 425 718
[email protected]
Registered Address:
17 Fennfields Road
South Woodham Ferrers
Essex
copyright © selfcateringcountrycottagesonline.co.uk