Book self-catering accommodation for a hen party weekend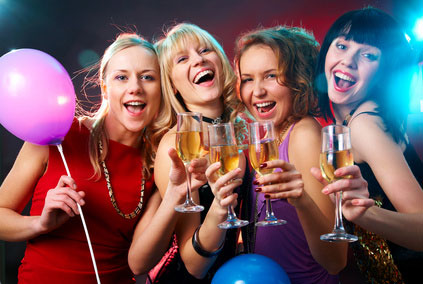 Are you planning a hen party in the near future? Getting things just right for this utterly exciting event can actually be something of a logistical nightmare. Much of the time, this duty falls upon the shoulders of the maid-of-honour and it's a seriously demanding task. After all, you have to keep a whole load of people happy with your choice, not to mention the bride-to-be!
If you're in the midst of choosing where to go, what to do, and how to do it, you've come to the right place. Here's a genius idea: Why not book some self-catering accommodation for a hen party getaway? There are a great many advantages to booking this type of accommodation, not least the fact that it is ridiculously flexible. From chic cottages to beautifully luxurious homes, there are many rental options from which to choose. Here are just a few reasons you really need to book your accommodation today.
Find beautiful cottages for large groups
One of the things that many people find difficult when it comes to planning a hen weekend is ensuring that the accommodation is large enough for the entire group. The main drawback of hotels is the fact that you have to split the group up into separate rooms and you only get to see each other when you actually head out. Now, where's the fun in that?
When you book an entire cottage rental, though, you can make sure that there is enough room for the whole group. Whether there's just a handful of you or a massive group of 16, there's bound to be a rental option that suits your unique set of needs. Can you imagine the entire group relaxing on a patio together, sipping sangria? Or having a chilled out morning in a massively spacious living room? Well, you can make that happen!
Take a look at a variety of holiday cottages for hen party weekends.
Self-catering options offer true flexibility
Let's be honest, the cost of hen weekends can sometimes spiral out of control. From paying for activities to getting there, there are just so many fees that you need to consider. If you want to cut costs somewhere along the way, having self-catering accommodation might just be the way forward for you. When you have access to a fully functioning kitchen, you can save some pennies by making your own meals while you're away.
Imagine tucking into a delicious, home cooked meal before heading out. Nothing could be better, right? When you book a self-catering option, it offers you true flexibility, which will make your stay all the more comfortable.
Choose luxury rentals for the perfect escape
Finally, if you want the bride-to-be to have the time of her life before she's a married woman, this option is ideal for your group. There's a broad range of luxury rentals from which to choose, and so you really ought to start looking. If you want to know how it feels to live like the rich and famous, there's no better way to find out. From exclusive hot tubs to beautifully elegant houses, there's a luxury option for just about every taste. If ever there was a time to live it up, it's now, and so you really mustn't hesitate to book!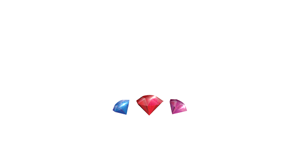 Cottage Gems features luxury holiday cottages, stylish lodges, 5 star retreats and country houses.

XE Website Solutions Ltd
01245 425 718
[email protected]
Registered Address:
17 Fennfields Road
South Woodham Ferrers
Essex
copyright © selfcateringcountrycottagesonline.co.uk