Marketing Your Holiday Cottage
Need information on holiday cottage marketing? Selfcateringcountrycottages.co.uk is a great resource for those who need of help when it comes to where advice on marketing their holiday cottage and generating bookings. With our hints, tips and advice we can help steer you in the right direction when it comes to how to market your cottage.

How to Successfully Market your Holiday Cottage?
A great deal of effort is required to arrange suitable marketing for your holiday cottage. To successfully promote your holiday cottage you will need to learn about how to advertise your property, acquire the skills to carry out this promotion or buy in services and help from individuals or specialist companies. It's always important to bear in mind what you are seeking to achieve.

The aims of the marketing and promotion are to
Get as many people to see your holiday cottage as possible
Find the right kind of people who will appreciate the cottage and its location and leave it in a good condition
Benefits of Promoting your Holiday Cottage Online
Brochures vs Website Advertising
A couple of decades ago, before the days of the Internet, printed brochures were the main method of marketing holiday cottages. These still have a place, indeed there is still a percentage of the population without access to the Internet or who prefer to sit down and browse through a brochure in comfort.

However, the majority of people are more likely to sit down and search for a cottage on the Internet. Internet advertising is cost-effective and flexible. Data and images can be changed at any time by simply logging in.

Inevitably, as the owner of a holiday cottage, you require a good understanding of the Internet and the IT skills to be able to manage your adverts online. If you don't have these skills then it's important to have someone who you can call on to help you out.
How to Market your Cottage Online
- Getting your own cottage website
- Getting featured on cottage advertising websites
Most owners of holiday cottages have their own website. It is usually something that they pay web design companies to develop and manage for them. A website of your own can provide you with bookings if you work at it and have the means to develop it yourself. A web site is essentially interlinked pages of information; electronic paper, designed to be indexed by search engines and provide sufficient information for people searching to produce reliable results.

Many people think that by just presenting information in the same way that they would in a paper brochure, everything will work well and the bookings will come flooding in. There are an awful lot of disappointed people who have paid for beautiful websites only to find that as attractive as they are, they don't actually work for them and they have to rely on advertising in portals to promote them. Because of a lack of knowledge and understanding, cottage owners can underestimate the amount of work (and investment) required to produce a successful site.

Hints and Tips on Getting a Cost-Effective Cottage Website
When getting a website remember that although how good a website looks is important, it is as important if not more so that people find your website. Also remember that the costs are not only for the production of the website but also for any edits needed.
The short cut and way to keep costs down is to get a website produced which displays your cottage well but also allows you to personally edit it and change photographs.
More Helpful Hints on Online Marketing:

Page Titles, Descriptions & Key Words
Always make sure that any web site you have developed has appropriate page titles and page descriptions. This helps the search engines identify what your website is all about. It is also recommended to use appropriate keywords. Ask your web developer about these. You can check these by right clicking on your webpages on your own website and selecting View Source in Internet Explorer or View Page Source on Firefox where you can read the web code. You should find the page title and description and the key words at the top part of the page of code.

Learn About the Web
I would recommend that holiday cottage owners initially learn how the web works before embarking on a web site of their own. Practical skills required to develop and run your own website can be enhanced by experimenting with your online advert. Go to It classes to develop a good skill base to get the most from your Internet Marketing.

Do your Research and Develop Essential skills in Managing Online Advertising

Understand email and spam filters so that you manage to send and receive 100% of your email correspondence. Right click email messages to mark them as safe where you can or add key contacts for your business to your email address book. Make sure that any spam filters you have are working for you and not against you. Do testing to make sure that emails are successfully getting through to you direct from your own website and from portals you are advertising with.

being able to send email attachments is a bonus that will enable you to provide pdf brochures and booking forms quickly and cheaply

Build your understanding of Key phrases
Learn about key phrases for your adverts and web site. There is a mass of information about this on the web. Google also offers informative guides.
The key phrases that you use in your advert make a massive difference between success and failure. Learn how the web works to produce good results.
Your web designers and advertisers can help point you in the right direction. You just need to ask the right questions about key phrases.

Get Accurate Statistics on Referrals, Leads and Click Throughs

When you are paying for advertising, whether it be in the form of having paid for your own website to be developed and/or advertising on other websites, it is essential that you are able to identify just where your web traffic is coming from. Say for example you are paying to advertise on 5 different websites, without statistics you would really have no real idea apart from a hunch or feeling perhaps as to which are sending you the most if any traffiic. There are a number of good free services which just require a little code adding to your own website to work. Google analytics accounts are free, relatively easy to use and should only take your web developer around 15 to 20 minutes to set up. Statistics can be worth their weight in gold when it comes to telling you which advertising is working for you and which isn't.

Present your holiday cottage at its best
Once you have sufficient people looking at your adverts and web site give them beautiful photographs to grab their attention and make them want to stay in your holiday cottage. Even if they cannot afford to book your holiday cottage themselves they may tell their friends about the lovely cottage they found on the web.

Be concise with descriptions, include all relevant information but keep it short, simple and easy to read.



Social media is gaining in popularity and with most of it being free to access currently, why not set up a Facebook account or Twitter account for example to keep in touch with those who have stayed in your cottage previously or who may be interested in staying with you in future? Many sites allow you to share photos and post details of offers to your fans or followers.
Things to consider when it comes to deciding where to list your holiday cottage and which advertising sites to use are:
Do I get a link included to my own website?
Does the website cover the type of property (the site might specialise in say 5 bedroom properties) or an area related to my holiday cottage?
Is the annual price within my budget?
Does the website offer customer service?
How many visitors does the website get?
Hints and Tips on Getting the Most out of Cottage Advertising Websites
Ensure that your advert looks as attractive as it possibly can. Improve your photographs to present your cottage at its best
Use a good sprinkling of appropriate keywords
Be accurate
Talk to the people running the portal occasionally and discuss your advert. Always remember that you are dealing with people behind the web site and not just a faceless entity. It's the people behind the website who can tweak things to make your advert more successful. Develop a good understanding of how the web works and you would be able to optimise your advert yourself. Do offer your advertisers feedback about how your advert is performing and they may be able to make suggestions about how to improve your results. It's all about key phrases, great photographs and links with appropriate text.
Find out about advertising your cottage with countrycottagesonline.net, our partner site.
It really is all about understanding the web and checking those statistics for your own site. Never ever cancel advertising without having looked at your stats first and especially not in December or early January before the main advance booking surge. And if you don't have or don't use the statistics you're working in the dark and cannot possibly make sensible or accurate decisions.
Most web sites come with a user guide that explains how things work. Web naive cottage owners think that by just adding an advert, all is hunky dory, and indeed it may work reasonably well, but not necessarily at its best. Read that user guide and maximise those bookings. Use any extra free services available to you as part of your online advertising membership.
I could go on at length at some of the things that cottage owners have done that could be counterproductive for them simply because they do not understand the web. If you rely solely on web advertising you need to know or you're wasting money advertising on numerous portals when you could maximise your returns using say one to three.

Hints and Tips from our Expert Cottage Owner and Online Marketer
As someone who works in the business and has a holiday home I sometimes despair at what some cottage owners do when they do not understand how the web works. We have deleted entries which had numerous direct links to cottage owners own websites. They therefore were not usually receiving email enquiries from the advertising portal because visitors were going through to their own site which not only gave them direct custom but also which may have improved their positioning in search engines. One person had paid a web engineer to add links using speciifc anchor text for Search Engine Optimisation and then deleted it a year later because they simply did not understand. Because of their own lack of knowledge, some cottage owners are their own worst enemies. A few months down the road they would be wondering why their own web site is not performing as well as it used to.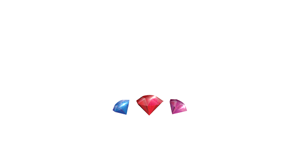 Cottage Gems features luxury holiday cottages, stylish lodges, 5 star retreats and country houses.

XE Website Solutions Ltd
01245 425 718
[email protected]
Registered Address:
17 Fennfields Road
South Woodham Ferrers
Essex
copyright © selfcateringcountrycottagesonline.co.uk