Large group self-catering accommodation
There is an eternal demand for large houses to cater for parties and special events. Anyone hosting a family party outside of hotel catering services is dependent on finding a large enough space for it in a village hall or a room in a public building. Large self-catering properties offer a most attractive alternative in that there is that large room for hosting a party and plenty of accommodation for guests to stay overnight or longer. This way a family anniversary celebration, wedding or engagement party becomes a mini-break which would be welcomed by your guests, especially the ones who have to travel some distance.

View large group accommodation
When selecting a large house or manor for your special event, consider somewhere that offers places of interest nearby because that increases its appeal. Distance to travel may also be a factor to consider depending on your guests' mobility and finances. Some people would be more excited at the prospect of visiting the city of Bath or the English Dorset coast than going somewhere conveniently nearby. A castellated house in Scotland where you could have guests led into dinner by a kilt clad piper might raise a few spirits.
All large self-catering houses have kitchens of a commensurate size kitted out to cater for a large group of people; there will be enough crockery, glassware and cutlery to host your banquet or buffet. Dining tables should be large enough to seat the exact number that the house can sleep. There is also no reason, provided that you obtain agreement when booking, why you could not invite additional guests to a party who stay in nearby accommodation. The managers of large self-catering manors may be able to provide you with names of additional alternative accommodation.
Large mansions stand in their own large gardens. This is most pleasant for a summer party and many of these large properties have an outdoor terrace or patio for a garden party. Some properties are suitable for wedding receptions or other big occasions.
A range of additional facilities may also tempt you to book a large property for your celebratory event. There is a large house in Surrey (convenient for south London) that has a room with a dance floor and disco lights. Several others dotted about the UK and Ireland, have swimming pools, hot tubs and saunas.
Your special party could be truly memorable for all your guests and is that not how you would like your event remembered?
Do take a look at the large group accommodation on offer and make your party quite amazing.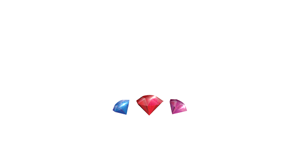 Cottage Gems features luxury holiday cottages, stylish lodges, 5 star retreats and country houses.

XE Website Solutions Ltd
01245 425 718
[email protected]
Registered Address:
17 Fennfields Road
South Woodham Ferrers
Essex
copyright © selfcateringcountrycottagesonline.co.uk