Buying a self-catering holiday cottage for letting
A huge number of people in the UK and Ireland already own a holiday cottage and the number is expected to increase over the next few years. This will increase competition in the market.
Although it is easily possible to let any kind of property in the heavily populated south east of England or around large cities elsewhere for events and temporary accommodation between house moves or for family visits, it is becoming increasingly more competitive in attracting people looking for a self-catering holiday. People simply expect more and are demanding the kind of facilities provided by large self-catering companies such as swimming pools, hot tubs and spas, tennis courts, games rooms, and so on. You would be surprised at the number of email requests we receive for 1 bedroom cottages with their own private swimming pool, or cottages with a private spa.
It is very hard work trying to promote the delights of a bog standard 2 bedroom cottage, even if it is loaded with exposed timbers, inglenooks and open fires. The open fire has a certain appeal but we're increasingly finding that it's the cottages with leisure facilities that easily attract the greater number of visitors.
The popular tourist areas and national parks are still in high demand, especially during school holidays. Everyone knows about the Lake District, the Peak District, Devon, they don't require additional promotion. However, you may find that you need to inform people about your area if you invest in a cottage in county Durham, the east or far north of Scotland or even some parts of Wales.
If I could personally invest in self-catering accommodation anywhere, I would choose the area around Windsor or Legoland in Berkshire, west London or Buckinghamshire, anywhere in the south of England with good leisure facilities, e.g. swimming pool and hot tub, built around a golf course, with fishing lakes…..
Recent research suggests that it will be the retired and elderly with the most spending power by 2017. This is predicted to rise from a current £39 billion to £64 billion according to market analysts. This is based on a predicted 28% increase of people who will be over 65 by 2017.
The 25 to 34 age group is predicted to have the lowest spending power by that date.
Based on these predictions, it may be wise to consider investing in holiday accommodation built or adapted for the elderly with ramps, wet rooms and wheelchair accessible doors in additon to some serious pampering facilities.
People do not like to travel too far for their holiday and the south east of England is most densely populated – it's a question of numbers. One of the disadvantages of the south east is high property prices but the same can be said of Cornwall where many people have already invested in holiday homes.
Whatever cottage or group of cottages you're interested in, ask yourself the question 'would I or my friends be prepared to pay to come here on holiday?'
Find out how similar cottages in the area perform and how they obtain good returns
There is a small number of holiday cottages in each area that dominate the bookings and enquiries. Find out which cottages achieve this, what they offer to attract the volume of enquiries and who they advertise with. Talk to holiday cottage advertisers and obtain their recommendations.
Read about the cottage business experiences of self-caterers with holiday accommodation in the UK and abroad to gain an insight into the everyday reality of runnng self-catering cottages.
Read self-catering cottage owners' experiences
Registering with Tourist Boards

We advertise cottages that advertise with tourist boards and also those that do not. The tourist board offers its own website and a grading or rating of your accommodation. We tend to find that new cottage owners feel that this rating is essential although this feeling seems to disappear after a few years in business. Some of our most successful properties on the site are not registered with tourist boards; beautiful décor and high standards of accommodation are evident from their photographs.

Some visitors like a tourist board classification because it authenticates a certain standard of accommodation. The tourist boards also offer advice in the development and improvement of properties, how to run a self-catering business and statistics of number of weeks' bookings in various areas. All these tools are useful to newcomers to the business.
Inspecting the books
You will want to inspect the books to view overheads and takings. It is difficult to accurately ascertain the success of such a business because there are so many variables and unknowns,
including those of basic business management and interpersonal skills
. You will be running a small to medium sized business for which business skills are needed and not everyone has the self-motivation and organisational skills to do this well. Cottage business often change hands and like any other property can be developed. Cottage owners may spend a vast amount on holiday home advertising to make it appear as if the cottage is in high demand but conceal the amount of effort and cost to obtain that level of demand.
As with any other property purchase, check out plans for the area, conduct surveys, consult the tourist board. Make a business plan as you would for any other business and talk to as many people as possible to gather enough information to make a reasonable judgement on possible bookings and returns.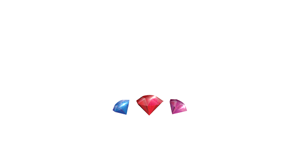 Cottage Gems features luxury holiday cottages, stylish lodges, 5 star retreats and country houses.

XE Website Solutions Ltd
01245 425 718
[email protected]
Registered Address:
17 Fennfields Road
South Woodham Ferrers
Essex
copyright © selfcateringcountrycottagesonline.co.uk