Inspirational Cottage Holidays in the UK
You have heard about other people renting cottages in the UK for a holiday but have never tried it yourself. This page may help you decide whether a cottage break is for you and a few inspirational suggestions about holidays in different locations in the UK. It helps to know yourself, your family and expectations from a holiday.
Staying in a rented holiday cottage means that you have the option of self-catering which minimises holiday expenses.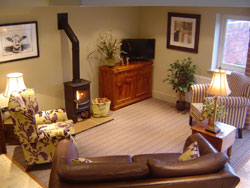 Your cottage will have a fully equipped kitchen where you can prepare meals if you wish. Self-catering breaks can be almost as cheap as staying at home apart from rental, travel and entertainment costs. It is a pleasure to be able to fill your kitchen cupboards with snacks and drinks from home, that way, if you fancy a cup of hot chocolate at bedtime, you can have one. Contrast this with going to the hotel restaurant or using room service and you can see that costs are going to reduced and the difference increases four or five fold with families.
Many adults like to have a bottle of wine or some beer during a holiday. Again, stock up on whatever makes you happy at supermarket prices and you have the freedom to enjoy it when you want to. If you rent a self-catering cotage with a garden, imagine hot sunny days with sausages and steaks grilling on the barbecue as you sip a cold drink of your choice. A holiday in rented holiday homes offers the freedom that you would have in your own home which makes everyone that bit more relaxed.
Rent a cottage with a garden if you have young children
For a summer break, try to rent a cottage or house with its own fenced in garden, especially if you have toddlers or pets. You can unwind knowing that the children or dog is safely playing outside. It is also good to be able to eat outdoors so do look out for holiday cottages with garden furniture; any crumbs or mess can be easily swept away and if you have a dog, it will probably get eaten. Eating al fresco reduces any worries about keeping holiday accommodation clean and makes meal time easy to manage when young children are about.
Be specific with your cottage faciities wish list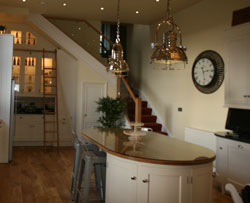 We are more satisfied with holiday cottage accommodation if it has the kind of facilities that we would ideally like. People with young kids will want child-freindly facilities, dog owners need a pet-friendly cottage and again the facilities matter. Other categories could include cottages for the disabled, luxurious holiday apartments and so on.
We all have certain equipment that we like to have around us, that could be an ice maker, a coffee machine. Try look at a site called www.cottages-with.org which lists many desirable cottage amenities. Think about the things that you would ideally like to have and make a cottage wish list with the most important elements at the very top.
The big question is: where would you like to take a cottage holiday?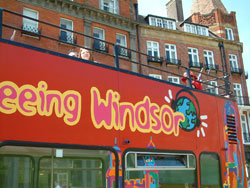 The United Kingdom may be fairly compact but there is a vast number of fabulous places to stay in a holiday cottage.
The various national parks are wonderful for country holidays and a good place to begin looking for self-catering breaks. One way of making your mind up is to read about cottage breaks in the UK and see if you feel inspired.
You may also be thinking in terms of the type of holiday you can enjoy based on your own family's interests. This could be:
A seaside holiday - stay as near to the beach as you can
An outdoor activity holiday - have a go at horse-riding, mountain biking, kayaking, bird watching, hill walking
Sightseeing in a certain area e.g. Cotswolds
A stay near a theme park so that children can enjoy the park and extend the break to a few days more to explore Staffordshire, Windsor or London. This can apply to any major visitor attraction, stay within proximity and you could take advantage of 2 or 3 day passes.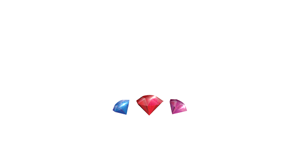 Cottage Gems features luxury holiday cottages, stylish lodges, 5 star retreats and country houses.

XE Website Solutions Ltd
01245 425 718
[email protected]
Registered Address:
17 Fennfields Road
South Woodham Ferrers
Essex
copyright © selfcateringcountrycottagesonline.co.uk