Long-term outlook for advertising cottages on the web

Any cottage owner will be aware that the Internet is an ever-changing market place. We all want advertising to be as cheap as possible and ideally free.
The cottage advertising business is increasingly dominated by certain large companies and once they have majority market share, forget about a fair price. They will be able to charge what they feel the market may bear. This could place additional pressure on owners of amall cottages who command a smaller rental rate.
Smaller cottage companies may not have the resources to compete with larger agressive companies on national levels or as big brands. Hoswever, there are rich pickings in narrow niches, for example Cottage Marketing targeting Christmas cottages in England or Easter break or remote cottages and so on. It can be quite satisfying to advertise on these smaller web sites even if they appear much less sophisticated; The way a site looks is of much lesser importance to Google than its content, links and social media presence. Most cottage owners cannot make their own websites generate enough enquiries for them and have to resort to paid-for advertising through other means. Those means may be Google pay-per click ads, advertising portals and other media.
The web is going the way of the High Street which is dominated by multi-nationals. We have all abandoned corner shops for convenience and now have to live with the results.
If you want to help keep your advertising portals alive and avoid paying commission on bookings, support your advertiser's websites by placing a link from your own website to theirs. You can always link to your own record on their site so that you promote your own property. Use sensible key phrases that someone might enter in a search engine such as 'cottage in Cornwall' or whatever applies to your own holiday accommodation.
Once the smaller comanies have gone, the larger companies will be able to raise their charges to whatever level they wish. Not everyone can be their own self-catering marketing expert - there simply aren't enough hours in the day.
A co-operative approach is required urgently to keep competition and competitive prices for advertising on the web.
One way that owners of holiday accommodation can help each other is to post links to each other's web sites on a tit for tat basis. Paying clients of Country Cottages Online enjoy this free service.
Where would you like to go next?
Look for cottage by the number of people it sleeps
Find out more about the self-catering cottage business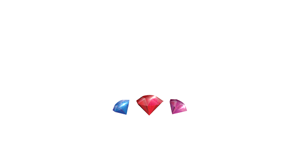 Cottage Gems features luxury holiday cottages, stylish lodges, 5 star retreats and country houses.

XE Website Solutions Ltd
01245 425 718
[email protected]
Registered Address:
17 Fennfields Road
South Woodham Ferrers
Essex
copyright © selfcateringcountrycottagesonline.co.uk