Avoiding payment problems when letting holiday cottages
Payment problems can be avoided by ensuring that all cheques are cashed and money for a cottage booking is paid prior to arrival or better still try to obtain all payments by BACS to avoid ever being scammed. We have heard of people booking last minute short break holidays and paying by cheque on arrival. The cottage owner then finds that the cheque has been stopped a few days later before it is cashed.
A similar situation is where people pay for several weeks holiday in advance and then cancel within days giving the excuse of death or other catastrophe. Most of us would feel a certain sympathy and refund the holiday according to our terms and conditions, or even in full considering the circumstances. Do not allow your heart to rule your head. Even in such situations, ensure that the money is in your bank account first. BACS again makes the situation easier to deal with because you have full control of the money once it is in your account.
Report details of any fraud to the Police via their Action Fraud website
Cheque scams
The cheque scam usually involves a payment from abroad. Foreign cheques take longer to cash than cheques in the UK. In this scam the person making the booking usually requests a total and then sends a much larger amount than that requested. Sometimes reasons are given such as obtaining Sterling as spending money on holiday. If the cottage owner is naive enough to make a refund they invariably find that the foreign cheque bounces and they are left out of pocket. The golden rule is to accept cheques for the exact amount only.
These cheque scam emails are usually easily recognisable. Religion is a popular theme, for example the Six (6) newly ordained priest from Greece or Stay safe online and avoid falling for the David Francis booking enquiry email

Another ruse is looking for self-catering accommodation for employees of a company, for example the Owen Hughes reservation enquiry scam
We will maintain a list of email addresses used in cottage booking payment scams to this list so that you can double check any dubious email booking enquiries.
Credit card scams
An example of an email message received attempting a credit card scam
another example of the credit card scam - booking for 3 honeymoon couples , another for honeymoon couples with religious association con and the Anglican Church, and yet another for a Christian organisation, a Richard Bowman, [email protected] - the list is endless.
The payment will be made using a stolen credit card or credit card details. The rightful owner will obviously challenge this payment when they find out and the credit card company will return their money eventually, to your detriment. In the meantime if you have sent money for the dfference, you will be the one out of pocket.
Read about an actual example of a credit card scam from a holiday cottage owner
An added complication is if the credit card data is given to you and you make the transaction using a hand-held device. In effect, you are the one perpetrating the fraud. It is always best to ask potential guests to make the payment themselves via your website or PayPal or BACS. If people pay you by BACS, the money goes into your account from theirs and you have full control over it and can view your funds over the Internet or check by phone. There is no credit card company that may potentially claw that money back.
All these accommodation reservation scam attempts have certain things in common:
They are all for a greater amount than the cost of your cottage booking and therefore require a return of funds. Always insist on the exact amount and these people will go away.
The accommodation requests are usually vague and do not relate directly to your cottage. The scammers are using pre-written letters that they send to an enormous number of people in the hope that a few will succumb.
There are people whose job it is to create mailing lists to sell to potential scammers, spammers and fraudsters.
Don't end up on a spammer's mailing list
Other information on staying safe online and avoiding internet scams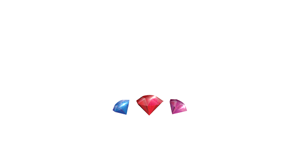 Cottage Gems features luxury holiday cottages, stylish lodges, 5 star retreats and country houses.

XE Website Solutions Ltd
01245 425 718
[email protected]
Registered Address:
17 Fennfields Road
South Woodham Ferrers
Essex
copyright © selfcateringcountrycottagesonline.co.uk