Posted November 2011 - another scam emailer. This person (supposedly Hillary Collins) sent a booking enquiry for 2 to a large house sleeping 10 or 11. It's another example of an indiscriminate email that should alert cottage owners. This email will be used repeatedly and occasionally it will match with a property for 2 which make sit more difficult to identify. They also did not bother to enter information into the appropriate fields such as date to and from, more interested in just pasting their message into as many email forms as possible. The content of the email is shown below:

******************************************************
Enquiry from countrycottagesonline.net
******************************************************
Please send your reply as a new email to the email address shown on the form and not to Country Cottages or the enquirer will not receive it.

The following visitor has sent this enquiry regarding your self-catering accommodation:

Email ID: <[email protected]
Name: Mrs. hillary collins
Telephone No(Home):
Telephone No(Work):
Name of cottage: Holiday House
Adults: 2
Children: 0
Pets: 0
Date from:
Date to:
Message: Hello, i want to book for your accommodation for 2Adult starting from March 12th-15th 2012,,how much is the price ? here is the name below : Name :Mr & Mrs Robert Wilson block 81 mustapah nahas st nars city cairo you can send me an email to : [email protected] Regards.
Another email to watch out for is this [email protected] reservation scam. We have alerted Yahoo about this person and suggest that you forward any emails that you receive on this email account to [email protected]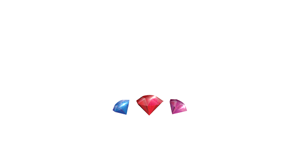 Cottage Gems features luxury holiday cottages, stylish lodges, 5 star retreats and country houses.

XE Website Solutions Ltd
01245 425 718
[email protected]
Registered Address:
17 Fennfields Road
South Woodham Ferrers
Essex
copyright © selfcateringcountrycottagesonline.co.uk