3 honeymoon couples credit card scam
Another version of the credit card scam, attempting to book accommodation using a stolen credit card. The payment would be revoked by the credit card company once the real owner is aware of what's happening.
Note there is no email address for the To: field. Always ignore any email that is sent without a To: address.
The message received is shown below (as if 3 honeymoon couples would share a holiday cottage!)
----- Original Message -----
From: "Curtis Steve" <[email protected]>
Sent: Thursday, October 01, 2009 1:28 PM
Subject: BOOKING ENQUIRY

> Good day Sir/Madam,
>
> My name is Curtis Steve.I want to book reservation in your property
> for (3)couples that wish to spend their Honey moon with you.
> my clients hired my services as an agent to know if there are free
> spaces to book accommodation for the below dates;
>
> Check in : 5th November 2009
> Check out : 20th November 2009
> Duration of stay: 15 Days
> Number of guests: 6
>
> I wish to confirm the following information from you:
>
> (1).Calculate the grand total cost of the 3 rooms for 15 Nights
> including all the applicable taxes.
> (2).Do you take credit card payment?
> Let me know if the above dates I mentioned will be available So that
> we can secure the reservation.
> Your prompt response will be appreciated.
> Thank you and have a nice day.
>
> Kind Regards,
> Curtis Steve.
> Mobile:
> +(44)7035998525
> +(44)7045704520
The normal procedure should you reply is for them to ask to pay a large amount exceeding the amount you requested and ask for the difference. The best method of dealing with these people is to either just ignore them or send us their email address so that we can make is visible online and ensure that they receive lots of spam for the short period that thye keep that email address.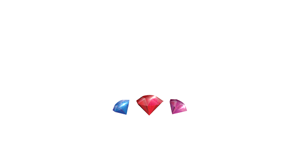 Cottage Gems features luxury holiday cottages, stylish lodges, 5 star retreats and country houses.

XE Website Solutions Ltd
01245 425 718
[email protected]
Registered Address:
17 Fennfields Road
South Woodham Ferrers
Essex
copyright © selfcateringcountrycottagesonline.co.uk