Last minute booking scams
This credit card scam shows how brazen some people can be. It was sent to us by a cottage owner and is now published as a warning to other holiday cottage owners. Names have been changed to protect identity .
I thought you ought to warn all your cottage owners about the scam we were recently subject to.
We took a booking on Friday 1st October for that very weekend – a booking from Friday to Monday, and we were really chuffed to take it as it was very last minute and the booking was for a weekend at the 'Holiday Cottage' that had been cancelled and not rebooked so an income of £2500 approximately was gratefully received. They did not ask for a discount and paid the full amount by credit card. They were a perfectly okay party of all black people from South London (apart from ringing me drunk at 2.00am on Saturday morning to say that the hottub was not working and would I come round and sort it!) and they left the place very clean and tidy when they left on Sunday evening (although they had booked until Monday, paying an additional £300 for the night).
We had a letter last week from our credit card processing company stating that the owner of the card had "denied authorising or participating in any transaction with our Holiday Cottage". We think that the card had been cloned and used for this transaction only by another party (the gall of it!) who had the name, address and card details. However they did not supply a card signature, the telephone number given was an Asda pay as you go mobile, the email address was a yahoo untraceable address and their whole stay was in hindsight fairly suspicious. They never went out, they came in hire cars and when we went to greet them to say hello to the "booker" they seemed apparently unaware who she was! Obviously by booking somewhere on the 1st of the month there is no trace of the payment until half way through the next month by which point you have forgotten much about the event. We have reported this fraud to the police and although they have little hope of tracing the perpetrators they have been very helpful.
The advice is that taking bookings by credit card is fraught with danger and the seller is largely unprotected. You are probably more vigilant, but others may be as trusting as we are! We will now try not to take any bookings by credit card but those we do we will take full name and address and insist on seeing the card when the guests arrive and for them to sign. On booking we are advised to take a landline telephone number and to call it back to ensure that the person is at the address and on the number they have given. We are also going to implement a rather laborious procedure in the way of a form when they first arrive at the premises – ie seeing the card, taking the details, taking a signature and writing down any car details and registrations whilst they are here. Mostly we are going to try to dissuade credit card payments making BACs payments, cheques and direct debits much easier.
Our note: Cheques will be phased out in the near future - payments by bank transfer are the best bet.

Ensure no one stays unless their cash is safely deposited in your bank account.
Criminals do not give a damn who they steal from, to them it's a success if they get away with it. It is very easy to justify fraud by thinking that cottage owners are incredibly wealthy and can therefore afford it. People do not see the mortgages or the work behind the business. They somehow imagine that the wealth was acquired rather than earned and that is often far from the truth. Many people have a holiday home as an investment after saving for most of their working lives- it's their pension plan.
Another danger here is that these people have been identified as 'black'. This makes the general public wary of the black community. Each of us is a diplomat for whatever we represent in our daily lives and affect people's response to us through our actions. This group has not only stolen money from one cottage owner but has maligned black people in South London and stolen their respect.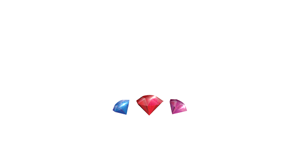 Cottage Gems features luxury holiday cottages, stylish lodges, 5 star retreats and country houses.

XE Website Solutions Ltd
01245 425 718
[email protected]
Registered Address:
17 Fennfields Road
South Woodham Ferrers
Essex
copyright © selfcateringcountrycottagesonline.co.uk