Acquiring email addresses for illegal purposes, in order to perpetrate scams and frauds or send spam
I think most cottage owners have encountered an attempt to obtain an email address. In the good old days email addresses used to be simply displayed on websites but as the amount of spam grew, people began concealing email addresses using email forms.
People in countries with low earnings such as India are paid to obtain valid email addresses.
Most of us have encountered an SMS or phone call asking about availability for a popular period that is most likely already booked such as Christmas or the week between Christmas and New Year. Many of us would normally ask for an email address to send this 'potential guest' information for perhaps booking at a later date. And hey, they have then captured your email address.
Most of us are reasonable people without prejudice but it pays to be suspicious of any email address originating in Nigeria, India, China, Hongkong or Russia plus a few other countries.
If someone sends you an availability request by SMS or phones personally, the best way is to respond is by SMS and just give your website address (where of course you have concealed your email address).
Do not use automatic responders, which although time saving in most circumstances, automatically let people know that your email address is valid.
Reduce the risk of spam and scams by not revealing your email address to uncertain sources.
Examples of email gathering emails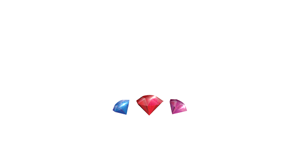 Cottage Gems features luxury holiday cottages, stylish lodges, 5 star retreats and country houses.

XE Website Solutions Ltd
01245 425 718
[email protected]
Registered Address:
17 Fennfields Road
South Woodham Ferrers
Essex
copyright © selfcateringcountrycottagesonline.co.uk