Scams, cons and strange email enquiries related to self-catering accommodation
You may notice that some junk mail you receive is either sent to a different recipient other than yourself or 'Undisclosed recipients'. Just delete these spam emails which are broadcast indiscriminately. Don't respond to any option to be removed from their mailing list because it simply confirms that your email exists and is much more likely to add your email address to a mailing list and result in further spam.

Delete any emails that are general and refer to booking rooms rather than specifically relate with your cottage or apartment. Anyone genuinely interested in booking will have read the details.

Delete any begging letters which often have a religious association and carry tales of woe with the added incentive of supposedly paying money into your account. Remember that if it sounds too good to be true, it probably is. This used to be know as the 'Nigerian Scam' but should be renamed as the 'Global Scam' because these emails are now generated from various countries around the world.

Almost everyone is familiar with the Cheque Scam where people make a booking accompanied by a cheque for a far greater value than stated and request a refund of the difference. That first cheque will bounce and you could be left out of pocket if you send the difference. Ask for the exact amount. It takes considerably longer to cash a foreign cheque than a UK one which leads to this scam being possible.
See example of such a scam email when arranging the booking

Then there are the peculiar emails received for periods for which no sane person would accept a booking such 25th December to 1st of January. The giveaway here is often the spelling. These email enquiries are sent by students working on projects related to tourism – a bit of a pain but harmless.
Then there are seemingly innocuous request for availability and price which are simply someone gathering and validating email addresses. You may find that if you have a form for email on your website which conceals the email address, people working for spammers simply send you an enquiry which you respond to and provides your actual email address.
Last but by far the most serious is the phishing email which attempts to strike you into action by informing you that your bank account or PayPal account requires your immediate attention. Reasons given could be that it is about to be closed or that the email address attached to that account has been changed *when you know that it shouldn't have been). If you then log into the site shown on the email which is a copy of the real site (looks identical) you inadvertently provide fraudsters with your user details giving them access to your account.
Security software such as Norton flags up genuine sites by turning the address bar green. If in any doubt, call your bank or related account.

A summary of some of the peculiar emails you may encounter:
Begging letters
The cheque fraud
Emails for the sole purpose of obtaining a vaid email address for spam purposes
Phishing emails
You may alos want to read about avoiding payment problems when taking cottage bookings and how to recognise the ones which are not genuine.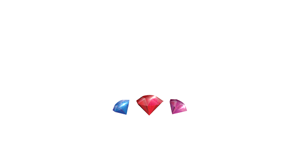 Cottage Gems features luxury holiday cottages, stylish lodges, 5 star retreats and country houses.

XE Website Solutions Ltd
01245 425 718
[email protected]
Registered Address:
17 Fennfields Road
South Woodham Ferrers
Essex
copyright © selfcateringcountrycottagesonline.co.uk