Holidays in Madeira
The island Madeira lies north of the Canary Islands in the Atlantic, off the coast of Africa. Its pleasantly temperate climate has made it an all year holiday destination. The coastal fringes of Madeira, especially around the capital Funchal, have well developed resorts and hotel complexes. Timeshare selling was a strong aspect of the Madeiran holiday industry and the weekly churn of timeshare owners in and out of Madeira keeps tourist income rolling in.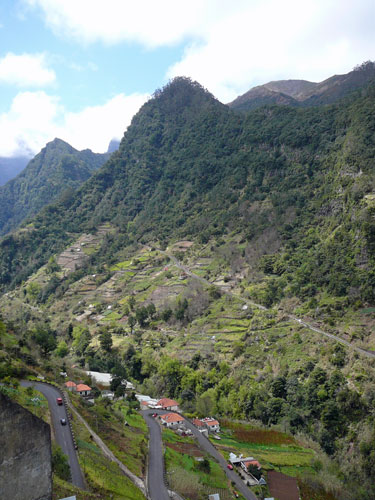 Madeira's natural features are most attractive; the steep terraced hillsides are richly green and covered in wild flowers in the spring. This is a land where bird of paradise and other exotic plants grow wild naturally and remains one of the main attractions for visitors.
Because the terrain is so hilly, the Madeirans have built an amazing network of underground roads that traverse the island and towering road bridges that connect the road network between the hills. These are worth experiencing by brave drivers who can cope with driving through incredibly long tunnels. And the Madeirans drive fast. Above ground, the roads can also provide an adrenalin rush, especially in built areas around the capital.
A large percentage of holidaymakers rely on public transport. The bus drivers are used to their roads and it is possible to travel almost everywhere in the island by bus.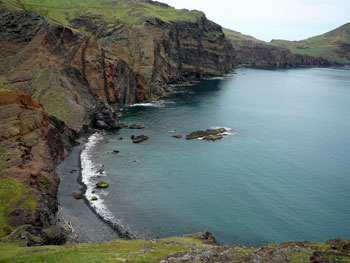 There is a variety of beaches on Madeira although the island is not really known for its seaside holidays. Some of the beaches have black volcanic sand, others have the usual golden sand. The coastal scenery is quite dramatic; mountains that reach down to the sea and some of the tallest cliffs in Europe at Caba Girao. Tourist attractions include a national park in the centre of the island and a volcanic visitor centre.
One of the features of the island that are popular with visitors are the so called 'levadas' or dry river bed walks. One has to be careful in periods of very wet weather because these can suddenly become flooded and wash away the unwary.
Seafood and Portuguese recipes feature heavily on the menus at restaurants because Madeira is an island with a Portuguese heritage. With so many foreign visitors to cater for, a wide range of cuisines is available. The climate lends itself to pavement cafes and one of the pleasures of being on holiday in a sunny location is to dine in the street and people watch over a glass of local wine.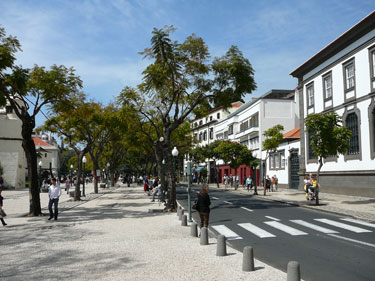 Madeira is on the cruise route and impressive liners stop in Funchal Harbour in Madeira en-route to the Mediterranean. As one would expect, Funchal is smart and cosmopolitan, packed with shops, trendy bars and restaurants.
The airport is east of Funchal on the coast.
A popular souvenir to take home is a neatly packaged orchid, Madeiran wine and cake.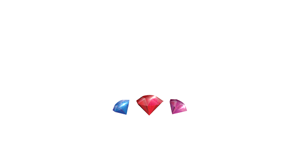 Cottage Gems features luxury holiday cottages, stylish lodges, 5 star retreats and country houses.

XE Website Solutions Ltd
01245 425 718
[email protected]
Registered Address:
17 Fennfields Road
South Woodham Ferrers
Essex
copyright © selfcateringcountrycottagesonline.co.uk