Ensuring that you receive enquiries and bookings by email
We often find that people do not understand why emails are sometimes not delivered. To have a successful holiday cottage web enquiry and bookings business you need to be aware of the possible email failures and how they can happen.
In this example, we consider a potential guest sending you an email through a Country Cottages website, using your email address stored on the website which in this case is to your own domain on luxurycottages.co.uk
Possible ways that the email sending process can go wrong
1. The guest completes a form in which they type in their email address and message. If they enter their own email address incorrectly you won't be able to reply to them. Sometimes it's easy to spot the wrror and try an alternative.
Assume the message is from [email protected] to [email protected]
2. The email is sent via the Country Cottages mail server A. If this server is down, the message is either delayed or lost
3. The message now goes via the cottage owner's own mailserver B for their own website luxurycottages.co.uk. Here it should be forwarded to whatever email they may use e.g. [email protected] or directly to their own computer if it is set up for receiving these emails.
If this mailserver

B

is down - the process can fail or be delayed
If there is a spam filter that is set too high (are you aware of the settings?) some emails might not get through.

C

. If emails are forwarded to an ISP email address such as BTinternet.com, AOL Hotmail or others before being received by your own email software (e.g. Outlook, Outlook Express, Eudora) there are again possibilities for those servers to be down or spam filters to be applied. Check your spam settings. Some ISPs such as AOL intorduced additional spam filters that some people were not aware of but could access via Settings if they knew where.
Your own computer email software on your computer
Is your email software linked to a spam filter. Have you got this set to store spam in a bin rather than delete it on arrival? Valid emails are sometimes temporarily classed as spam.
Conclusion
If you are relying on receiving most of your enquiries by email, make sure that you have your email software set up correctly. Don't set any spam filters too high or you will not receive emails from strangers and all potential guests are strangers until you get to know them.
If you haven't received an email enquiry via one of the web sites you advertise with for a while, send yourself a test email to make sure that everything is working OK. If you don't receive it, check that mail is going through your own web site to try to identify where the problem lies. Inform support for the site with the problem.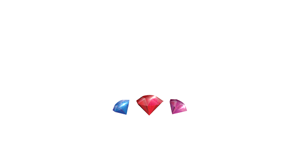 Cottage Gems features luxury holiday cottages, stylish lodges, 5 star retreats and country houses.

XE Website Solutions Ltd
01245 425 718
[email protected]
Registered Address:
17 Fennfields Road
South Woodham Ferrers
Essex
copyright © selfcateringcountrycottagesonline.co.uk