Check that your holiday rental actually exists
When booking self catering accommodation check that your holiday rental actually exists and isn't another Internet scam. Do this before you part with any cash. We have heard of people booking villas in distant locations such as the Caribbean only to arrive and discover that the only location where the villa exists is on a website.
Ways of checking that a villa or self catering cottage is genuine
If the villa is advertised on holiday accommodation portals or with agents, call them and find out how long they have displayed the advert and whether they can vouch for the owner.

Perform a search on the web using the name of the acconmmodation and the word 'scam'. Repeat this with the name of the owner and 'scam'. People who have been scammed often post details on the web as a warning to other potential holidaymakers.

Not all owners of self catering accommodation are able to accept payments by card, especially those who own a small holiday cottage. Ensure that you obtain a booking contract and a receipt for each payment you make and have a telephone conversation prior to booking. Your best protection is via the web site the accommodation is listed with. Reputable sites will carry out checks before accepting new clients. Country Cottages Online displays the number of years that an owner has advertised so that if a person has advertised their property for any length of time, they will have a reputation and can be trusted. Even for BACs payments. This can save money in not paying an extra percentage when making payments by card. Independent owners do not charge you a commission either, although agencies will.
If in doubt, do not book!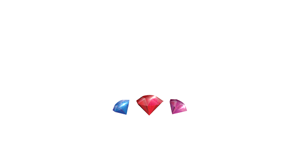 Cottage Gems features luxury holiday cottages, stylish lodges, 5 star retreats and country houses.

XE Website Solutions Ltd
01245 425 718
[email protected]
Registered Address:
17 Fennfields Road
South Woodham Ferrers
Essex
copyright © selfcateringcountrycottagesonline.co.uk