Best cottage deals in the UK and Ireland
Renting a holiday cottage for a family holiday is frequently the most economic way of taking a holiday when more than 3 people are involved. Any family with children is very aware of the cost of eating out at restaurants when costs are multiplied by 4 or 5. Self catering is by far the best method of minimising costs because you buy in all the food and drinks you require and live much as you would do at home. Ok, there would be a few extra treats because you are on holiday.
The right self catering cottage with a private garden provides ample space for children to play and for people not to feel on top of each other as they might in a caravan or tent. And have you compared the rental for a family sized caravan for a week with a cottage? The cottage offers so much more in terms of amenities and comfort than a caravan for often very little additional cost. Self catering cottages offer excellent value for money and by shopping around you can obtain the best deals.
The self catering cottage market is divided into cottages let by agencies and cottages let independently
Agency prices tend to be in bands and fixed, although they do run Special Offers at times
Independent cottage owners all set their own individual prices and can discount them whenever they wish.
The price each independent cottage is advertised at very much depends on its owner's philosophy, some people rate their properties higher than others, some properties are in more expensive areas than others. Contrary to general trends, we think greed is most undesirable and that everyone should be fair with each other. The price of a week's rental does not always indicate the quality, there is a lot of variation in the market.
Our recommendations for finding a suitable cottage
We would recommend that holidaymakers begin by deciding on how much they are prepared to spend to rent a cottage.
Travel is a big consideration when you have a budget. The shorter the distance, the lower the cost although this needs to be measured against the area. Areas of high demand such as Cornwall are likely to be more expensive than areas of low demand. Property in Surrey is substantially more expensive than property in north Wales and that price has to be factored into the rental price.
Search the web to identify a list of possibilities around your budget then compare what you get for your money. You will be amazed how much this varies.
Sometimes it helps to think 'outside the box' and take a holiday somewhere different. For example, there are often cheap travel deals to Ireland and rents in rural Ireland are lower.
It often looks good to rent a cottage with numerous facilities such as WiFi, swimming pool, sauna, games room, hot tub, SKY etc. Consider what you would actually use. If you are not going to avail yourself of the facilities, why pay for them in the first place? Do you need SKY TV during your holiday? Think about what is essential and what is not. Perhaps a simple cottage without the add-ons would be as good?
Consider going on holiday as part of a group with friends and family because renting a really big cottage can be cheaper per head than a smaller one.
Keep checking Special Offers and sign up to be notified of deals, although this might not be that useful for families who are limited school holidays.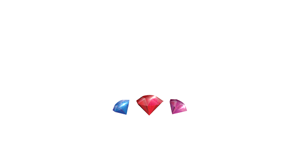 Cottage Gems features luxury holiday cottages, stylish lodges, 5 star retreats and country houses.

XE Website Solutions Ltd
01245 425 718
[email protected]
Registered Address:
17 Fennfields Road
South Woodham Ferrers
Essex
copyright © selfcateringcountrycottagesonline.co.uk