Designing and promoting your own cottage web site
Why bother with your own web site?
The only valid reason for having a cottage web site is to present it to the world, show facilities, local attractions, prices, availability, and to encourage people to want to stay in your holiday cottage, AND (big and) to monitor which sites are sending you visitors and worth advertising on. More about statistics later.
It is useful to be able to give people your web address, or URL so that they can read more about your cottage than may be displayed in a small advertisement in another source, e.g. advert in a magazine or advertising portal but you have to ensure that your URL is published for this to happen.
There are plenty of successful cottage businesses operating who do not have their own web site at all – they simply rely on various means of advertising and use the web address of their advertisement in a portal in their literature and advertising.
Be realistic in your expectation of your own web site
It helps if you appreciate the limitations of having your own web site in advance and do not expect too much. It is extremely difficult to attract visitors to any new web site in large enough numbers to make the time and expense worthwhile because of the competition on the Internet. Time and some paperwork can improve matters slowly.
Understanding how the web works
Pages on the Internet are the equivalent of electronic sheets of paper containing words and images. Search engines use these words to find pages that match the search terms that people surfing the web type into search engines such as Google or MSN. These matches are rated by a page rank or rating and degree of match.
Search engines like Google currently work on the assumption that the other pages linking to a certain page there are, the more important and better that page is considered as a match.
Unfortunately, this does not always work successfully because anyone with a website spends a great deal of time in trying to obtain links to their web site to improve their own page rank. Google is penalizing any site that uses the services of a link farm. This is why with the exchange of a few emails, you can persuade other cottage owners to exchange links with you to your mutual benefit.
The links need to be precisely worded. If you want your page to be found under the search term 'cottage with swimming pool', it is helpful to have a page entitled 'Cottage with a swimming pool' and to have this text attached to the web address or link.
Content still matters
When writing content for your web site, it needs to written for both visitors to the site and for search engines. It's the inclusion of those key search terms in the first place that generates that match. It's all common sense; if you have a cottage in the north Pennines, County Durham, write down the search terms that people might use to find your cottage, e.g. 2 bedroom cottage County Durham, Cottage Pennines walkers.
There are tools that list commonly used search terms such as Google keyword suggestions but you may find that you're trying to compete with thousands of other sites for the most common keywords such as 'cottage' when some more complex phrases will provide more better matched visitors to your site.
Designing a cottage website
There are numerous tools available for the design and implementation of cottage websites. Whatever you use, you're going to have to prepare the content in the first place.
The most important data you require for your website are good clear images. These do not have to be of a professional standard but it helps. Images must also be saved as web images to load quickly.
A search on the web for 'graphics library' will come up with a good selection of web sites from which to purchase regional images. An example of a good value graphics library is Fotolia.
Think about writing information for the following pages:
Welcome page
Accommodation
Facilities
Local area or attractions
Prices
Availability
Terms and Conditions
Contact details
Directions + Map
Feedback Comments
Links Pages
Other optional extras could be:
a Gallery of photographs
About Us
Places to visit
How to implement your web site
There are numerous options for implementing your website; you can employ a web designer to create it for you, create it yourself using a template or pagemaker software where you simply add data to a form, use a Blog site such as
http://googleblog.blogspot.com/
or
http://www.blogger.com/
which are currently free, or write simple HTML pages if you have the skills. Once you require more advanced features such as Flash graphics, booking management or self-editing facilities you're into the realm of experts, online databases and higher costs.
Costs
Your own website will have a domain name or unique web address such as selfcateringcountrycottages.co.uk which will need to be renewed on an annual or biannual basis
If it's a standalone website that has been written for you, or you yourself have written, there are annual hosting costs unless you obtain free hosting for which you may have to display the hosting companies' adverts.
If you use a database for a site that you can update yourself there may be additional annual costs for that facility.
Maintenance of the site. It's wonderful if you can maintain the site yourself and there are various options here to make this possible even on a simple HTML website, or you will need to pay for updates of price changes, special offers, facilities and change of images. Again, it makes a difference if you can find a company that will maintain the site cheaply and some will only maintain the websites they develop because of the effort and extra work sometimes required in correcting badly written code.
People who advertise with www.countrycottagesonline.net have free use of an availability calendar that they can link to and effectively display as part of their own website.
Ordering a web site
The 2 most important factors are: getting your website found on a group of keywords or phrases and good presentation of your holiday cottage through images and text.
The first criterion will help get people to your website, the second will sell it to them. One, without the other, results in an inadequate cottage website irrespective of how beautiful it looks. Having a statistics facility means that you yourself can easily see which keywords are working for your site. Google provides a free stats or analytics service, plus there are many others such as
Statcounter
.
Getting your cottage web site into the Search engines.
The main search engines such as Google, Yahoo and MSN will index your site as soon a link exists somewhere to it on the web. Ask another cottage owner to exchange links with you through our link exchange facility or simply advertise on a portal that provides links to your own website in your advertisement. You do not need to pay for any submission services.
Search Engine Colossus is a global directory of search engines and directories. You can submit your website to appropriate ones simply by form filling and nowadays in many cases, the payment of an annual fee. For example, to add your site to Google for indexing, simply complete the form on the URL submission page. You will notice on this page that you are required to enter the characters shown on a graphics image to prevent submission by automated systems that offer free submission to websites and generate loads of spam.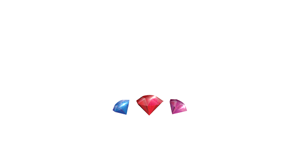 Cottage Gems features luxury holiday cottages, stylish lodges, 5 star retreats and country houses.

XE Website Solutions Ltd
01245 425 718
[email protected]
Registered Address:
17 Fennfields Road
South Woodham Ferrers
Essex
copyright © selfcateringcountrycottagesonline.co.uk