Running a holiday cottage abroad from the UK
We have a holiday home abroad that we used to let on a weekly or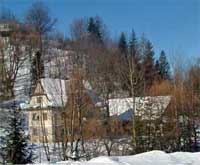 short break basis. The theory was great; advertise, get those bookings and make some money to cover the costs of owning a house abroad.
Running the house wasn't too difficult because we had a local lady who held the keys, welcomed our guests, cleaned the cottage after guests, launderedthe bed linen and towels, even mowed the lawn. That bit was fine.
However, there are things she could not do, such as painting and decorating and general maintenance – we still had to go out every few months and either do some of this ourselves or employ local tradesmen to help. This may sound easy but in reality there were always complications. We might go out for a couple of weeks but this was not long enough when trades people did not turn up as arranged, or spare parts or fittings need to be ordered with several weeks delay in delivery.
We also lived in the dandelion capital of the world. Trying to keep that lawn weed free was a nightmarish task…. I shall forever associate that house with weeding dandelions. We even did it in our sleep. Why not use a selective weedkiller I hear you ask? That was impossible because everyone in the area had their own private well and it might contaminate the water.

Because the house was in a skiing area where it can get very cold during the winter, I worried about the boiler breaking down and the pipes bursting. It was fine if we had guests because they quickly let us know if the heating is not working, otherwise I was relying on the goodwill, good health and conscientiousness of my cleaning lady and her family.
Advertising holiday homes abroad
Then there is the advertising of the house. No one, absolutely no one, wants to pay for advertising. We tried all sorts of things such as having our own web site and competing with the trillians of other sites on the web, advertising in portals and various other media, pay per click etc. It was really hard work filling in those web forms detailing the accommodation, uploading images, and don't mention keeping calendars updated. I fully understand why people opt for the agent route and pay someone else to do it all for them, and if the agent isn't particularly successful, there are plenty more to try. It's parting with over 20% of the income that is hard so we continued to do it all ourselves. We thought that we would hand everything over to an agency when we were older, less energetic and wealthier.
Obviously, the wider the advertising net, the more chance there is of obtaining bookings. Experience is the best teacher. We wouldn't try 'pay per click' with Google and Yahoo again because it didn't bring us the required business, it's not easy getting to grips with the management interface and not that easy to stop the ads.
We found that the following advertising methods worked for us until Google brought in an ever increasing range of algorothm changes:
Portals that provided a link to our own website – they contributed to promoting our own site in the search engines. Some portals used 'redirects' rather than links which did not help the status of our own website in any way except traffic.

Sites where it was possible to advertise for free, and only pay commission on bookings obtained via that site. Because our property was abroad, people were likely to do some personal research on the area and therefore have a good chance of finding our web site because of place names they had seen in our advert. Some of these sites also offered a credit card payment facility which could be useful when dealing with foreign currencies. Bank transfers are by far the best method because there are no fees to pay and payment scams are eliminated.

Our own web site (with the assistance of portals linked to it) which manages to attract a few visitors each day, provided local photographs to show how beautiful the countryside is, places to visit and activities. Almost all bookings came through our own website.
Accepting payments
For taking payments from people from other countries we had Internet Banking that accepted transfers or payments made by BACS. This can result in a small currency exchange loss unless you specifically let people know which currency they need to transfer but so would having our own credit card facility. We also used PayPal and cheque.Cheques are not a recommended form of payment because of possible cheque fraud and they are largely not used abroad.
Correspondence
There were additional unusual tasks from time to time, such as writing letters of confirmation so that people from other foreign countries could apply for visas but nothing too onerous. One slight concern when dealing with foreigners is to ensure that there aren't any misunderstandings and that they realise that self-catering accommodation is just the rental of a house - no meals provided.
There are those guests who become pen pals in the weeks running up to arrival, those who fire dozens of questions and expect you to write a guidebook in instalments about good places to eat, best times to visit various places, how local swimming pools operate(I jest not).
And then there are the guests. Sometimes I would love to be a fly on the wall – we had some very interesting groups. Perhaps we should specifically advertise on some of these special interest sites, such as for swingers or hen nights? After all, we don't personally do the laundry or cleaning.
One of the advantages of not being on site is that we didn't see what went on. We didn't see children trampling down flowers, or the sticky fingers on walls, young people vomiting after a night out on the town at 3 am in the morning. It was all cleared up by the time we arrived, thank goodness.
Even though our holiday home benefited from cheap flights, these were and are quite expensive in periods of high demand such as Christmas and school holidays unless booked far in advance, and prices rose steeply over time. At those times of year you really need to target the local market to ensure full bookings. We decided not to let to the local market for security reasons - people cannot carry much away with low luggage allowances on flights. Despite that we lost the occasional item such as embroidered tablecloths to Australians land strangely enough scissors to a family in Paisley.
Decorative items and more seriously, parts of baths and showers that were impossible to replace, were also been broken by lively children - parents were essentially on holiday and allowed their children to run wild. And they didn't let you know when they had broken something because they didn't want to lose any of their damage deposit and some occasions didn't notice. For example, one of the nozzles in the jacuzzi had a small plastic tongue from a vent broken off and a shower nozzle had all the small plastic outlets deliberately pulled off, one by one, by a child. The cleaner didn't always spot items that had disappeared until later.
We gave up providing maps and guidebooks for guests because these frequently disappeared, sometimes we think by mistake because guests left them in their cars when touring and sightseeing. Occasionally, someone would leave us one that they had bought.
Our recommendations for managing holiday homes form a distance are:
Leave the minimum spare items available to guests to reduce the items that can be stolen, e.g. spare tablecloths, bed linen, towels
Don't leave out expensive ornaments unless you are insured and have receipts for them. Even then, do you really want the hassle of replacing them?
charge that little bit extra to compensate for losses
try to obtain feedback from guests about the standard of cleanliness to make sure that your cleaner/housekeeper is doing a good job
Renting out our holiday home meant that the income helped pay for the running of the house and enabled us to enjoy inexpensive holidays abroad; but they're not free – the cost was dandelion nightmares, corresponding with demanding guests and a certain amount of planning and paperwork.
We have since given up letting and opted for the simple life. The house is purely for our own use and we much prefer it that way. We are far more relaxed, can go out there and know that things will be as we left them and we have learned to live with the dandelions.
---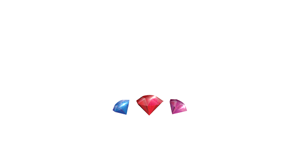 Cottage Gems features luxury holiday cottages, stylish lodges, 5 star retreats and country houses.

XE Website Solutions Ltd
01245 425 718
[email protected]
Registered Address:
17 Fennfields Road
South Woodham Ferrers
Essex
copyright © selfcateringcountrycottagesonline.co.uk