Cottage Bookings Management
There are many different methods of cottage management; some people prefer pen and paper, others to use software.
The usual considerations apply to methods chosen: a system on a computer is of no use in power cuts, or if web based, when servers are down, but they have their advantages in that bookings records can be printed and the data easily edited if people change their dates or cancel. Any email addresses entered into your system can be extracted for your mailing list.
Some people prefer everything on paper because it's to hand by the phone and extremely cheap. Paper based methods work well where a small number of cottages is concerned.
The whole bookings process becomes much more difficult if you offer very short breaks of one or two nights and flexible changeover days. Most of the bookings management software based systems work on the premise that a fixed changeover day is set then allow for 3 night weekend breaks and 4 night mid-week breaks. The problem can be finding a system flexible enough to suit your operation.
A paper based method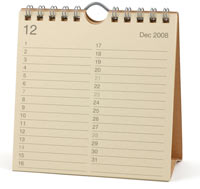 One way of dealing with this on paper is to use a calendar with a line for each day of the month per cottage. Use a removeable coloured sticker to mark the nights booked and
pencil in
a running reference number that you increment for each new booking .
Label your booking form with this Reference Number and store these Booking forms in order of Reference Number so that you can easily look it up.
If you receive a cancellation, you simply need to deal with it; refund any deposits according to your terms and conditions, erase the entry on the calendar and remove the 'booked' sticker. Transfer the Booking form to another folder temporarily until you're sure that the matter is closed, then discard.
Your Booking form that you send out to guests should have spaces for the following data (most of which they will complete):
Name
Contact Details:
Telephone Number
Email Address
Address
Street
Town
County
Postcode
Country
Date of holiday:
Date commencing
Number of nights
Adults
Children
Dogs/Pets
Special Requirements
Date Deposit Paid
Date Balance Due
Date Balance Paid
Ways of improving on this method:
Store the booking form on your computer for guests to fill in online. This way the data will be sent to you by email, it will be legible because typed in, although you will have to wait to obtain the deposit or payment if they prefer to pay by cheque.
Or, if you have a downloadable booking form, guests can print it off (saving you a stamp and time) and can send to you complete with a cheque for the deposit.
Keeping Bookings on computer.... continued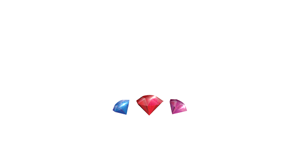 Cottage Gems features luxury holiday cottages, stylish lodges, 5 star retreats and country houses.

XE Website Solutions Ltd
01245 425 718
[email protected]
Registered Address:
17 Fennfields Road
South Woodham Ferrers
Essex
copyright © selfcateringcountrycottagesonline.co.uk