Understanding the process of how and why people choose a cottage to book
You can improve the results obtained from advertising your cottage by understanding how people choose a holiday cottage. In this case it is a single holiday cottage that is being considered and not a purpose built holiday complex – they are in a league of their own.
To begin, it's important to appreciate that people book holiday cottages and self-catering accommodation for a variety of reasons, some recreational but also for the following:
Short term work assignments
Visiting family and friends for weddings, christenings and other special occasions
Temporary homes between house sale and purchase
If your holiday home is in a recognised tourist area, most of your bookings are likely to be for holidays.
If your holiday home is not in a tourist area but in a fairly densely populated area, most of your bookings will come into the second group.
For these reasons it is possible to have a very successful self-catering business in or close to a large industrial city. Some cities of course attract both holidaymakers and people for various other reasons; ever popular historic cities such as
Bath
,
York
,
London
,
Norwich
etc.
Annual events also create a huge demand when they're on. Into this group fall places like
Henley-on-Thames
for the boat race,
Cheltenham for racing
,
Chelsea Flower Show in London
, Lewes for its Bonfire Parades on the 5th of November, Cowes Week on the Isle of Wight, Oil Week in Aberdeen when accommodation for miles around will be fully booked during this period. You should mention any such events in your cottage record to help with searches.
Identifying suitable accommodation
Nowadays people search the web using whatever key phrases are appropriate for what they want and a search engine will give them a list of results.
From this list they will select a web site then search on that web site to be presented with another list. If they find a cottage with a hot tub that appeals to them they may print it or add it to Favourites (Bookmark) and look at a few more. Depending on how particular, flexible, or patient they are or how much time they have, they may then make a choice.
No sexism intended, but in my opinion men and women shop differently. A man goes shopping for what he wants; if he's looking for a cottage with a hot tub, then it's likely that he will book one. A woman may search for a cottage with a hot tub, come across one with superb décor and a swimming pool that she really likes and may book that instead.
The important factor here is lists. We all make choices from the lists or options that we see placed before us. The more lists your holiday cottage is on, the greater chance it has of being selected.
Other factors also determine how frequently your cottage will be selected from a certain list and that is the other cottages or immediate competition on that list. Annoying as we personally find it, there are certain cottages in every area (on every list) that receive tens more enquiries than others. Invariably these have leisure facilities or other extras.
One other point to mention here is photographs. When we're scanning lists, quite often we're looking at the photographs before we read the text. Do make sure that your photographs are appealing. If the photograph is poor and your cottage looks dismal, very few people will bother to look further.
Another factor that determines choice is how many cottages there are on a certain list. If they all look similar and you cannot see for example, the occupancy, it's likely that you're going to tire of the process, visit another web site, or even give up. I think we have all settled for something less than we originally wanted after a period of searching because we could not find what we had in mind.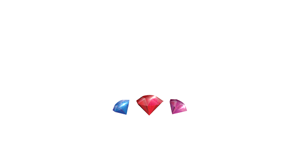 Cottage Gems features luxury holiday cottages, stylish lodges, 5 star retreats and country houses.

XE Website Solutions Ltd
01245 425 718
[email protected]
Registered Address:
17 Fennfields Road
South Woodham Ferrers
Essex
copyright © selfcateringcountrycottagesonline.co.uk